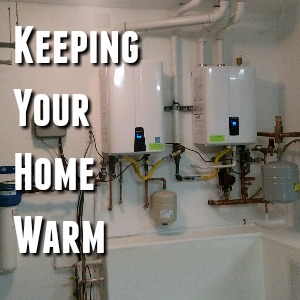 As the Starks of Winterfell have been warning us for the better part of the last decade, Winter is coming. As temperatures keep dropping lower and lower, your heating bills will keep rising higher and higher. If you would like to keep your rising heating costs down, the best thing you can do is to schedule a professional heating inspection and tune-up with a qualified HVAC specialist.
Professional Tune-Ups Help Maintain Warranties
Did you know that some furnace manufacturers put wording into their warranties that state that if units are not tuned-up and maintained every year, they will have their warranties voided!? As part of a tune-up, your heating professional should complete each of the following steps.
Inspect – First things first, they need to inspect your heating unit to detect any problems. If they do not initially identify any issues, they should turn on the system and monitor it carefully. A good technician will have an eye for detail and catch things you would never notice on your own.
Cleaning – After their initial run of the heating system, they should turn it off and begin cleaning. Dust, soot, and debris typically build up around a heating system over time. Not only will a dirty heating system perform inefficiently, but it is also a fire hazard. They should also remove blockages from the drainage system.
Repair Parts – During their inspection, the heating professional will have identified any worn or broken parts. Do not put off repairs or replacements as you don't want your heater to break down in the middle of winter. Commonly replaced parts are fan belts and furnace filters. Sometimes wires can fray or degrade as well. This need to be replaced as frayed wires are also massive fire hazards.
Good Thing You Scheduled an Inspection!
Well, there we go. Your furnace has been inspected, cleaned, and repaired. It should now be working better than ever. You get to enjoy a nice, small electric bill and comfort all winter long. Good thing you scheduled that inspection!